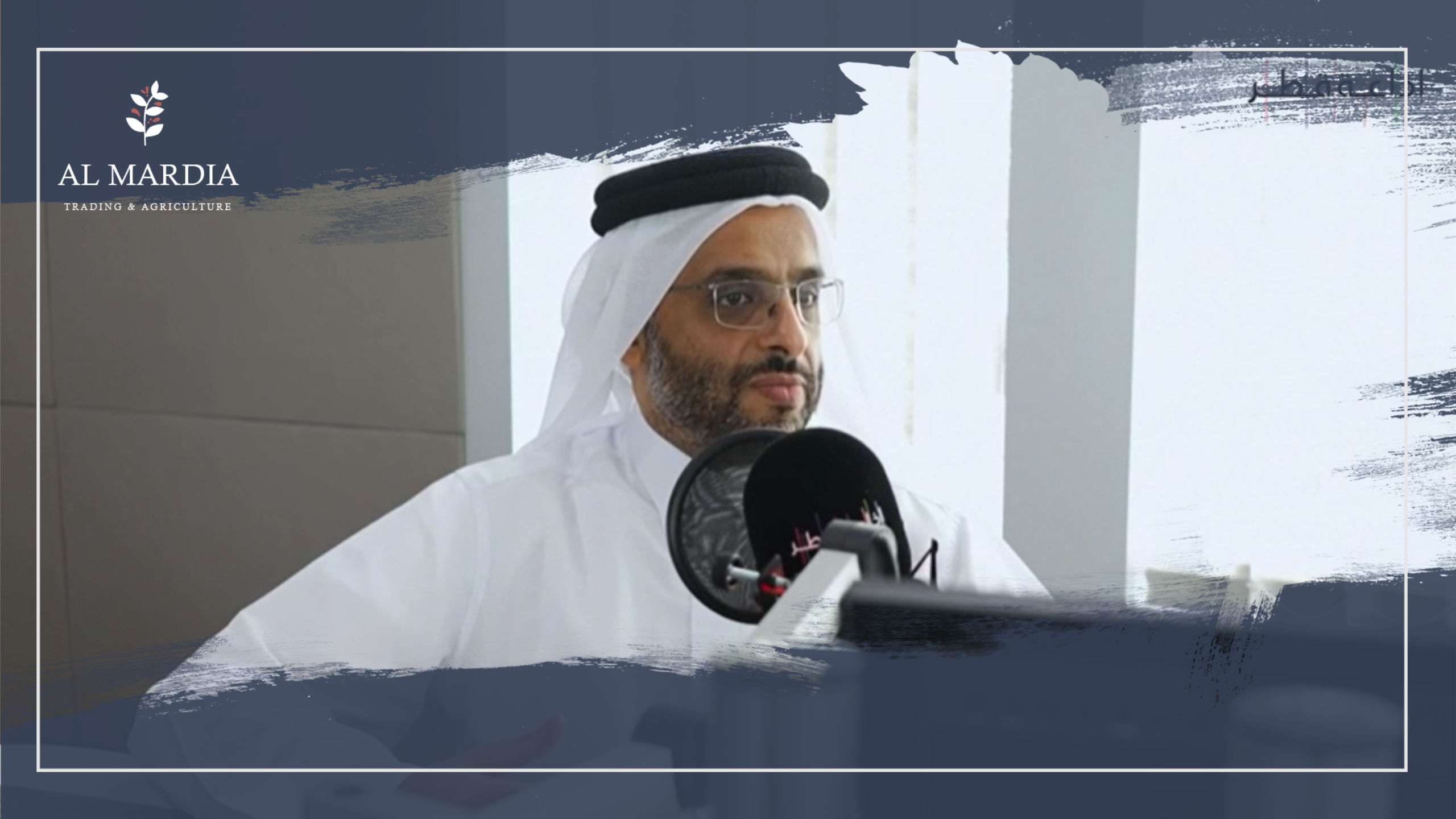 Almardia: "Beneficial bacteria" is an environment-friendly technology
His Excellency Sheikh Faisal bin Hamad Al Thani affirmed that agriculture using the "beneficial bacteria" technology has positive effects on the climate and sustainable development of resources.
They explained that it contributes to reducing the percentage of thermal emissions, as it does not depend on chemical fertilizers, which have special emissions, adding that it is possible to noticeably feel that the atmosphere inside the farm is gentler, purer, and more abundant in oxygen.
In a media statement to Qatar Radio as part of the "Economy Talk" program, the Chairman of the Board of Directors of Almardia Company for trading and Agriculture said that this technology began in the sixties of the last century in Japan, then spread to many countries of the world. It is bacteria of natural non-industrial origin. It is also multiplied and grown in laboratories using natural methods.
Regarding the positive effects of this technology, His Excellency the Sheikh affirmed that these bacteria have effects in increasing plant immunity, disease resistance, and speed of growth, as this can be observed even in the size of leaves of the plant.
In addition to strengthening the roots and retaining water around the roots, this technique enabled us to save water consumption by approximately 60 to 70 percent.
It also helped to withdraw the carbon from the atmosphere and stabilize it in the soil. It also works to break down some minerals and analyze them to be absorbable by plant roots.
The interview with Qatar Radio can be found video and audio via this link.
You can now check the full list of Agricultural Products
produced by Almardia Group