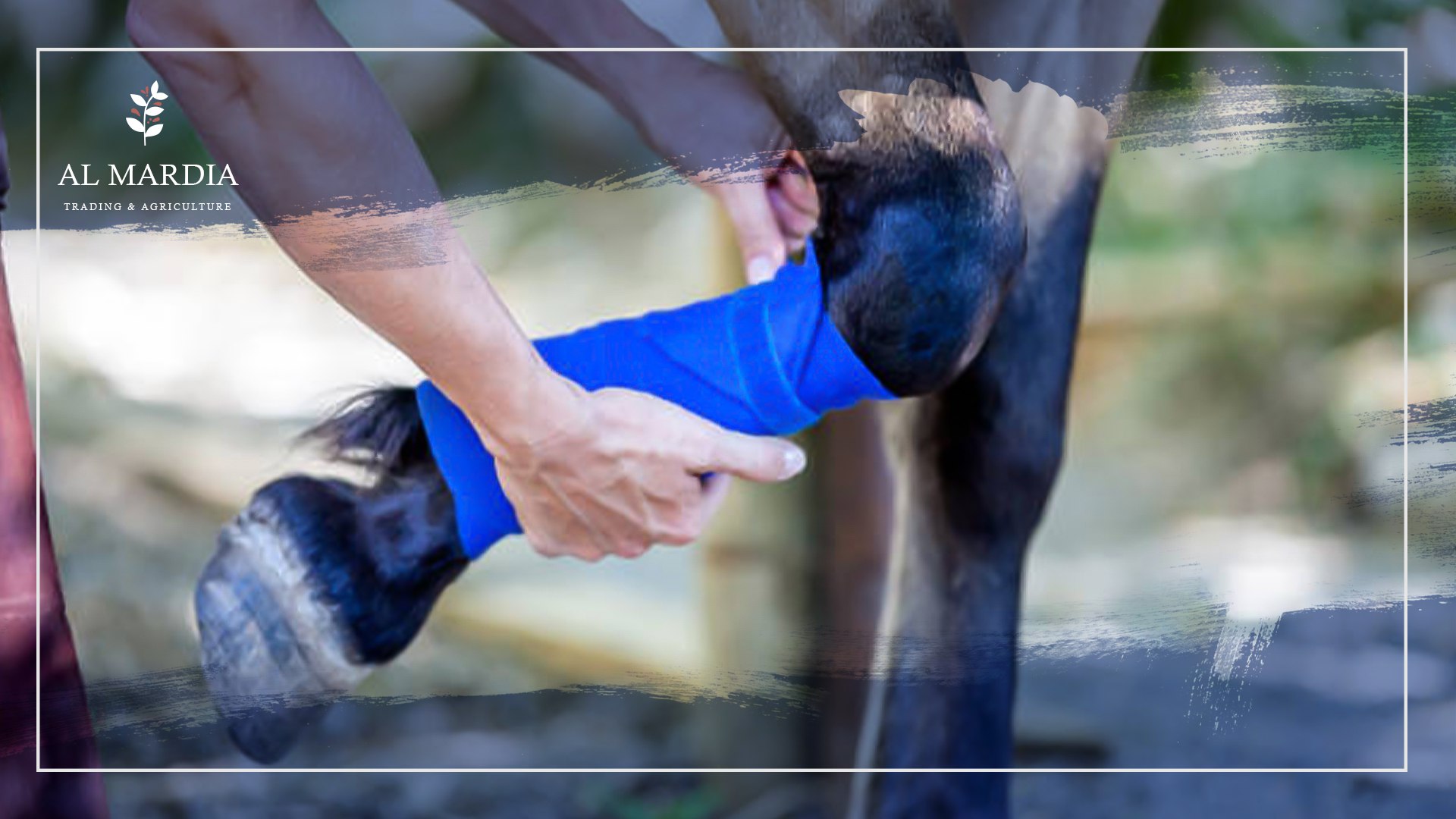 Do You Have a Horse? Get a First Aid-Kit
No doubt that every stable has an equine first-aid kit. It's very essential to have your own first-aid items along with you when you participate in any event. Therefore, This kit must be kept only for emergencies when unexpected horse injuries or illnesses occur. Unless the farmer is well-experienced with treating horses, they won't be able to read symptoms precisely. This article explains why you should get a first aid-kit.
Furthermore, medications may hide some important symptoms that might be an effective indicator for the veterinarian to diagnose the problem.
It's always recommended that any treatment session be administered and monitored by the veterinarian. This kit is equipped with many tools and medications to help take care of the most common problems that the farmer himself can deal with, and it provides good help to cope with any emergency when the vet arrives.
Horses are naturally large animals that live outside. This means they will inevitably get cut, scratched, and bruised. It's important to know how to treat these minor injuries because they can impede the horse's performance and lead to serious problems.
What could we find in the first-aid kit?
Self-Sticking Bandages:
Before the availability of these stretchy self-sticking bandages, farmers had to use more traditional methods like adhesive tape and gauze to cure injuries. These traditional methods would be time-consuming, uncomfortable, and difficult to keep in place. But now with these self-sticking bandages, farmers can quickly cover any animal's wounds without any fuss at all.
These bandages seem to have many uses such as providing additional support for stable wraps and fixing the dressing in place for a wounded horse. Multiple types of bandages are available in the market. And differences between them are neglectable. Therefore, make your choice depending on your budget and what you trust.
Mercury or Digital Thermometer
If a horse has an elevated temperature, he or she will likely be lethargic, have difficulty breathing, and be off their food. It can be difficult to detect an elevated body temperature in horses. This means that you have to take their temperature rectally with a thermometer to know for sure if there are any health problems that need attention.
Some farmers prefer to use the digital one while it's more accurate and it can save the last measurement in case we forgot to write it down.
Cutter:
It is important to keep your horses safe and healthy. Therefore, a pair of sharp scissors can help with freeing the horse if it gets entangled in wire fences. In this case, the wire can cut deep into the animal's skin causing a lot of pain and potential injury. If you have wire fences, then we recommend keeping scissors in your first-aid kit. It's recommended to keep wire or bolt cutters available to cut electrical wires in emergencies and also to remove a loose shoe.
Stable wraps:
Leg wraps are a crucial component of any first-aid kit. They can be used for many different things such as dealing with minor injuries, preventing rubbing of the legs, and even as a makeshift leg brace in case of an emergency. It must be cleaned and sterilized all the time, so it's preferred to have an extra wrap in the kit clean and ready to use.
Cotton padding:
There are several types of padding that we could use under leg wraps or wound dressing such as:
Gamgee cloth.

Disposable diapers.

cotton gauze bandages.

Leg cotton is used under stable wraps.
The cotton must be kept clean and it's usually kept sealed in a zip-closure bag. In fact, zip-closure bags are commonly used for the first-aid kit because it keeps all tools organized and easy to access.
Zinc Oxide Cream:
Zinc oxide cream is a multipurpose healing agent that is both cost-effective and easy to find. It can be used to treat sunburn, clear up grease heels, heal minor cuts, and more. Zinc oxide is available in the baby care section of any drugstore. It's very similar to the cream we use for baby rashes.
Salts:
Epsom salts are a mineral component that can be used for several purposes. Originally discovered in Epsom, England, Epsom salts are typically used to soothe sore muscles and reduce the risk of infection. These salts can also be used for cleaning wounds and as a bath additive to help soothe the skin.
Disinfectant wound cleaner:
An antiseptic wound cleaner such as Betadine is useful for washing skin infections, minor injuries, and even punctures. For rapid healing, the skin should be kept moist and clean. A wide variety of products are available. You can choose whatever you've experienced from all-natural products to products containing various medicinal and antibiotic ingredients.
Handbooks:
Many veterinary books are available on bookstore shelves. It's preferred to buy a good one before any emergency happens. You also should keep a notebook in the kit to write down all needed notes you want to inform the vet about, such as keeping track of temperatures or any other symptoms you might worry about and forget. It's also recommended to write the vet's phone number on the cover to be able to access it when's necessary.
You can now check the full list of Pastoral Products
produced by Almardia Group
Common Questions:
What do you do in an equine emergency?
Keep the horse as calm as possible.

Move the horse to a calm and safe area where injuries are unlikely to happen. 

Get someone who can help call the vet immediately and bring the first aid kit. 
What are the 5 needs of horses?
Suitable environment to live in.

Healthy nutritious diet.

Pastor to run and stretch legs normally.

Suitable companions, because they are social animals.

Protection from pain, suffering, injury, or diseases.
At what age should you stop riding a horse?
It is different from one horse to another, but regularly, when they are between 20 and 25, they begin to age and the exercise routine becomes harder to achieve.