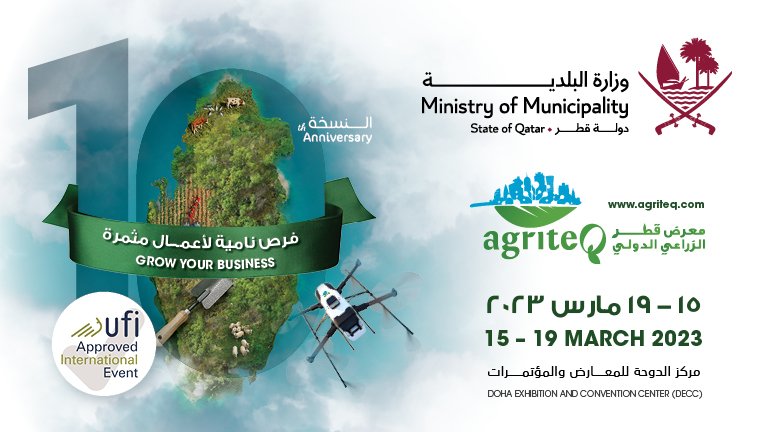 Al-Mardia Group participating in Qatar's International Agricultural Exhibition
Al-Mardia group for Trading & Agricultures recently announced its participation in Qatar's International Agricultural Exhibition (AgriteQ), in its 10th edition, between 15 – 19 March 2023, at Doha Exhibition & Convention Center.
Al-Mardia section will be available in Stand number E37, Hall no. 2 during the entire period of the exhibition, from Wednesday to Sunday, between 10:00 am to 09:00 pm (Friday will be 2:00 – 9:00 pm)
Qatar's International Agricultural Exhibition (AgriteQ) was launched to act as an accelerator to achieving the goals of Qatar National Food Security Strategy. Since its inception 10 years ago, AgriteQ has been at the forefront of providing a full-fledged platform for local and international agriculture stakeholders to exchange expertise, discover trends and developments, and seize business opportunities in this vital sector.
In 2023, AgriteQ will be celebrating its 10th edition from 15 to 19 March at the Doha Exhibition and Convention Center (DECC).
Once again, the event will furnish an ideal opportunity for industry specialists to explore a wide range of agricultural technologies, equipment, and related products, meet key decision-makers, gain valuable insights, and discover the best practices, while at the same time highlighting innovation in agricultural techniques and pinpoint the road map to achieving food security and sustainable development.
Also read:Almardia: succeeded to plant salinity-sensitive species on Qatari soil